NYC Department of Health
Concept development and execution of numerous campaign initiatives and print collateral materials developed to educate New Yorkers about different aspects of health.
Client:
NYC DOH
Agency:
Bandujo Advertising + Design
Role:
Designer
NYC Sexual Health Clinics Campaign
Illustration and layout design of outdoor ads and other print and social media deliverables of We've got you covered! campaign. The visual creative was meant to be positive, fun, comfortable, and representative of the diverse population of NYC. The campaign is aimed at educating New Yorkers about the number of new services offered at STI clinics across the city, increasing awareness of risk and who should be visiting clinics for testing.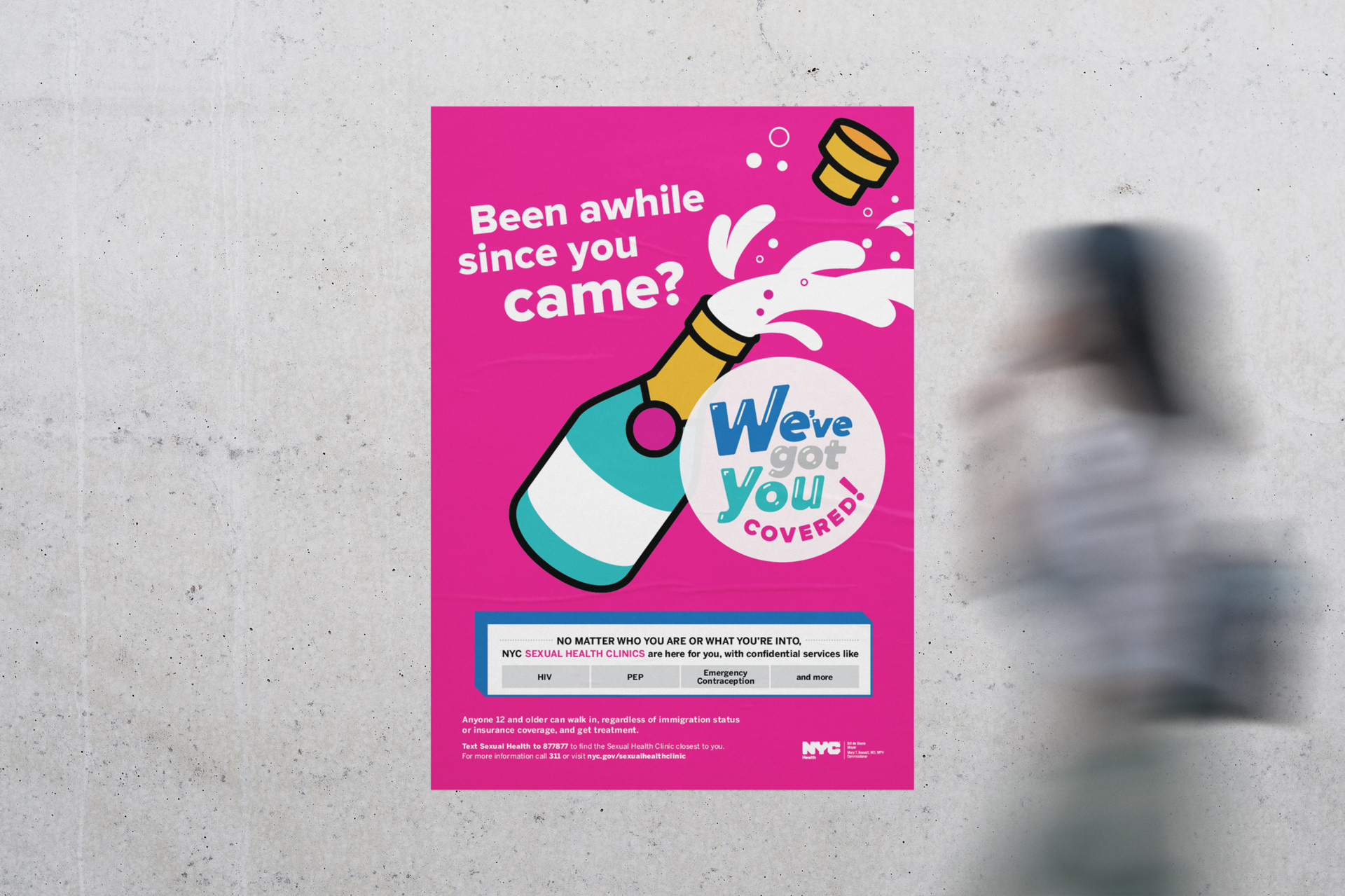 Take Care New York 2020 Annual Report
TCNY 2020 is the New York City Health Department's blueprint for improving the health of all New Yorkers and advancing health equity across
our city. The annu
al reports highlight TCNY 2020 stakeholders' efforts to give everyone the chance to li
ve a healt
hier life.
Oral Health Awareness Campaign
Male Smoking Cessation Campaign
Harlem Health Advocacy Partners (HHAP) Campaign Concept
HIV Fema

le to Male Broc

hure
Female to Male Transgender brochure is a part of HIV Care creative targeting transgender population. The project included the photo shoo

t and developmen

t of new creative and additional materials for posters and postcards to be used in clinics.
Finding Out HIV Booklet

Positive Living booklet is a part of HIV Care campaign with the use of new, original photography of gay male subject. The booklet content provides people living with HIV with information about the virus, healthy tips and resources for support.